Building Types
The right building for you.
Regardless of your needs, Solid Steel Buildings has the answer.
Schools, churches, sports arenas, fire halls, factories, airline hangars, office buildings… you name it and we can probably provide a solid solution. Below are some examples of the kinds of buildings we design, engineer, and build at Solid Steel.
Industrial
Steel buildings are ideal for many industrial uses. Whether you're looking for a factory building, a warehouse, a workshop, or buildings to support your business in oil and gas, Solid Steel Buildings has the expertise and know-how to build the perfect structure for your needs.
Factories
Energy, Oil, Gas
Warehouses
Workshops
Heavy Equipment Storage
Nonprofit & Education
Schools, churches, and other non-profits often find themselves quickly outgrowing their buildings, suddenly needing more space. A Solid Steel Building project is often the perfect answer to growing pains for these organizations. We can build quickly and reliably, without compromising quality or safety. And when we oversee everything from drawings to handing you the keys, your non-profit has a partner in growth at Solid Steel.
Schools
Churches/Places of Worship
Firestations and Fire halls
Public Works Storage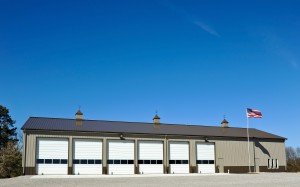 Transportation
Planes aren't always flying, trucks aren't always driving, busses & limos have time between charters, and they all need a place to go.
Solid Steel Buildings provides hangars, garages, offices and all other buildings for the transportation industry. Steel's strength and lightweight nature combine to make it possible to have extremely large buildings that house and protect everything from huge aircraft to an entire fleet of charter busses or tractor-trailers. We can even build you the perfect garage, bodyshop, or maintenance building to keep you at the top of your game.
Aircraft Hangars
Automotive Facilities
RV Storage
Garages
Transportation Fleet Storage
Maintenance Facilities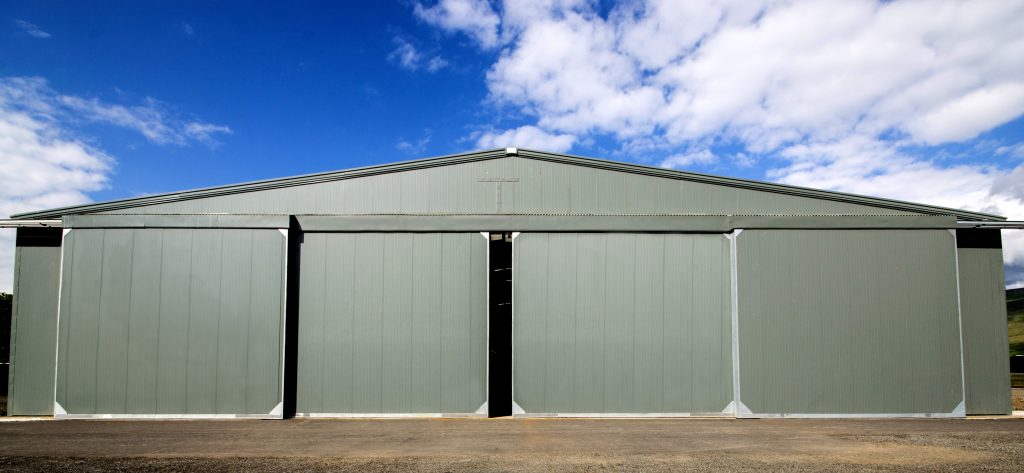 Sports
Athletics are an important part of every community. Unfortunately, many sports are hindered by inclement weather. That is where Solid Steel Buildings comes in. If you are looking for an indoor practice facility, soccer field, tennis courts, gymnasium, or even an indoor track & field space, Solid Steel Buildings can design, engineer, and construct the perfect place for you to practice, scrimmage, and compete. Fair weather or not, it's always sunny inside Solid Steel Buildings.
Recreation Centers
Indoor Tracks
Indoor Practice Fields
Indoor Tennis Courts
Gymnastics Facilities
Commercial, Business & Retail
Businesses and commercial endeavors can also find themselves in need of a strong, spacious building and Solid Steel is here for them too. Whether you're a growing business owner who needs new offices or product storage, or a retailer looking for a warehouse or a new shop, Solid Steel Buildings can fit your need. We create structures, big and small, custom designed for your unique requirements. Regardless of where you find yourself, Solid Steel Buildings is a partner who can help you be successful and efficient.
Shops and Storage
Retail Buildings
Commercial Buildings
Mini Storage Buildings
Agricultural & Equestrian
Horses need exercise no matter what the season or the weather. Farmers need to store feed and grain, shelter their livestock, and keep their equipment out of the elements. We understand all of this, and provide perfect solutions. Whether your looking for an agricultural building, an indoor livestock facility, or a riding and exercise arena, Solid Steel can provide the right building for you.
Indoor Riding Arenas
Agricultural Facilities
Lawn and Garden Storage