Building Types
The right building for you.
Regardless of your needs, Solid Steel Buildings has the answer.
Schools, churches, sports arenas, fire halls, factories, airline hangars, office buildings… you name it and we can probably provide a solid solution. Below are some examples of the kinds of buildings we design, engineer, and build at Solid Steel.
Industrial
Highly specialized projects to meet your every need.
Whether you're looking for a new factory building, an expanded warehouse or workshop, or buildings to support your business in oil and gas, Solid Steel Buildings is the perfect choice for your needs. Our team knows your industry, and we understand that there is no one size fits all solution. Your project comes with its own set of challenges and goals. At Solid Steel Buildings, we will look at your goals to create a space that accommodates your every need.
Product Types:
Factories
Energy, Oil, Gas
Warehouses
Workshops
Heavy Equipment Storage
Features:
Efficient Timelines: We understand that every day and every hour of time lost can mean lost production, revenue and profit. Our solutions-driven approach starts from day one and continues until your project is complete.
Long Lasting & Low Maintenance: Our buildings are built to last – using high-strength materials to keep your facility in top shape for years to come.
Maximum Bay Space: Our buildings are designed to provide you with the most interior space, allowing you plenty of room to get the job done.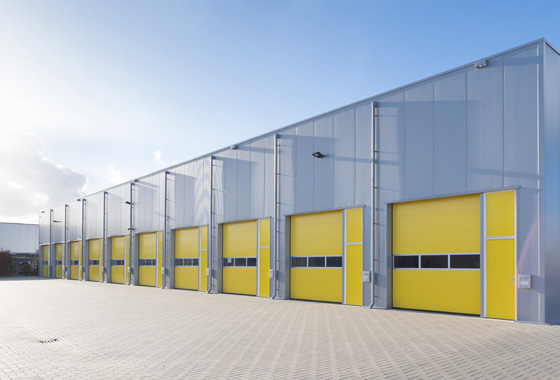 Nonprofit & Education
When money is tight, Solid Steel Buildings provides an affordable solution.
Schools, churches, and other non-profits often find themselves quickly outgrowing their buildings, suddenly needing more space. But more often than not, budgets are tight and financial needs must be addressed. Solid Steel Buildings offers amazing customizations while keeping building and construction costs well within your reach, without compromising quality or safety. And when we oversee everything from drawings to handing you the keys, you can depend on Solid Steel to deliver long-lasting quality.
Project Types:
Schools
Churches/Places of Worship
Firestations and Fire halls
Public Works Storage
Features:
Economic Benefits: Faster construction, incredible durability & carefree maintenance combine to bring you a world of savings.
Environmentally Friendly Design: Steel is recognized in all major green standards and rating programs, ensuring that your building will be on the forefront of sustainability.
A Commitment to Quality: Our goal is to provide you with the finest building, every time – while providing you with exceptional service throughout your project.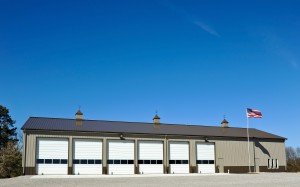 Transportation
The strength you need to keep people moving.
Planes aren't always flying, trucks aren't always driving, busses & limos have time between charters, and they all need a place to go. From small private hangars to maintenance garages to keep your fleet in tiptop shape, Solid Steel has you covered. Steel's strength, lightweight nature and unmatched durability make it the premiere choice to protect everything from huge aircraft to an entire fleet of charter busses or tractor-trailers.
Projects Types:
Aircraft Hangars
Automotive Facilities
RV Storage
Garages
Transportation Fleet Storage
Maintenance Facilities
Features:
Durability: Enjoy peace of mind knowing that your fleet is protected. Resistant to water, fire and any type of weather – steel stands the test of time like no other.
Strength to Span Large, Open Spaces: Full layout flexibility and clear span capabilities to meet all of your functional needs.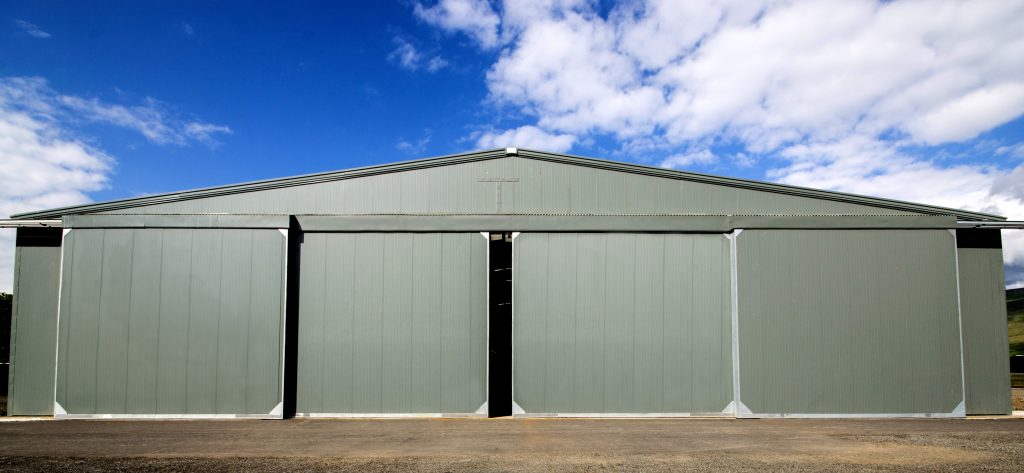 Sports
Athletics are an important part of every community. Unfortunately, many sports are hindered by inclement weather. That's where Solid Steel Buildings come in.
Whether you're looking for an an indoor practice facility or an all-purpose recreational center, we're here to help. Our team understands that each athletic structure has unique design and aesthetic requirements. We work alongside your team to design and build the perfect place for you to practice, scrimmage and compete – while offering energy efficient solutions that make for a smart investment. Fair weather or not, it's always sunny inside a Solid Steel Buildings project.
Product Types
Recreation Centers
Indoor Tracks
Indoor Practice Fields
Indoor Tennis Courts
Gymnastics Facilities
Features:
Large Open Spaces: Indoor sports need lots of room. Our custom steel buildings allow unobstructed space, giving you 100% usable space.
Low Maintenance Cost: Affordable to build and maintain, no other building material matches the versatility, price or low operating & upkeep costs of steel.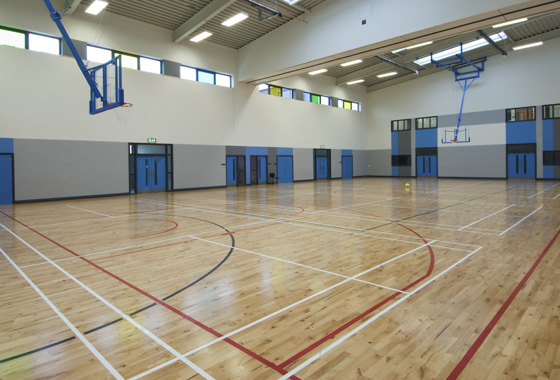 Commercial, Business & Retail
Isn't it time to make your space work for you?
Whether you're growing a business or looking for a new place to set up shop, we offer business owners and real estate developers the opportunity to create custom spaces to meet your unique needs. It starts with a conversation between you and our experienced team – giving us a chance to listen to your vision and apply our expertise to make it a reality. Once we get an idea of your goals, we work by your side to add the customization options you need to make the most of your new space.
Project Types:
Shops and Storage
Retail Buildings
Commercial Buildings
Mini Storage Buildings
Features:
Custom Design: Our buildings are designed according to use – giving you unmatched flexibility to modify floor layouts & include custom options to make the most of your space.
Protection: Feel comfortable knowing your new building is built to withstand the elements – keeping your inventory, furnishings and supplies safe & sound.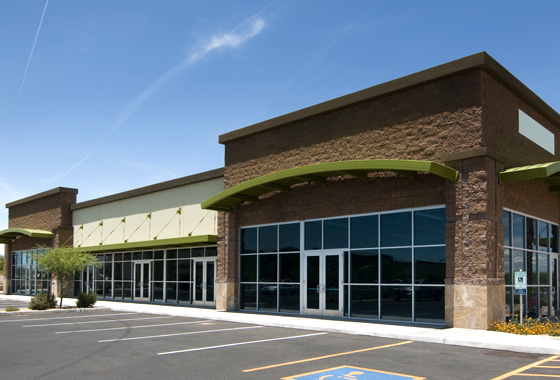 Agricultural & Equestrian
For shelter you can count on, choose Solid Steel Buildings.
Horses need exercise no matter what the season or weather. Farmers need to store feed and grain while protecting equipment and sheltering livestock from the elements. Whether you're looking for an agricultural building, an indoor livestock facility, or a riding and exercise arena, Solid Steel can provide the right building for you. We've helped hundreds of farmers, ranch hands and horse trainers take advantage of all that a steel building can offer.
Project Types:
Indoor Riding Arenas
Agricultural Facilities
Lawn and Garden Storage
Features:
Uninterrupted Space: Whether you need storage for crops or room to gallop, our buildings allow for uninterrupted space to suit your needs – whatever they may be.
Withstand the Elements: Keep your crops and livestock protected regardless of the season. Our buildings are built to withstand all types of weather.