Overview
Buildings as solid as steel.
The perfect long-lasting structure for your unique needs.

Our buildings are among the best you will find anywhere. We take pride in designing, engineering, and building structures that fit your needs, and last for decades. We guarantee our work so you don't have anything to worry about. Take the paint for example: Our professional powder -baked paint is guaranteed for 25 years against wear and fading.
Our building pros know more about steel buildings than other full-service organizations, and that means unparalleled service, and superior results. When you build with Solid Steel Buildings, you don't just get a great deal, you get great value and a lasting investment.
Detailed Expertise
Our professional designers and expert builders know the ins and out of each detail of a quality steel building. From roofing panels, to base angles, to frames and trims, our years of expertise are here to serve you. What's more, we build to a higher standard than anyone else, giving you the best value for your investment.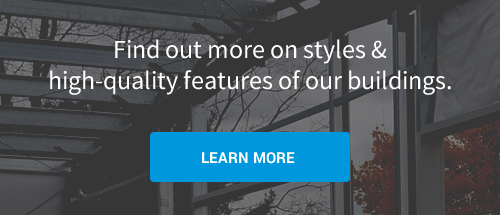 Learn more about our buildings and request a quote.
Get Started