Overview
One company, start to finish.
From the first day of planning until you move in, we are your partners, guides, and wing men.
Solid Steel Buildings takes time to understand exactly what each customer needs and wants from their building. We then design, engineer, and order all the components before overseeing delivery and construction. Some of our customers even use us to design and finish the interior elements so that the building is move-in ready when we hand them the keys.
We are experts in every part of the process. We do it all and we do it right.
Customers Come First
Our approach starts with a simple premise: we put the customer at the center of everything that we do. Our goal is to understand what you want, so that we can be sure you get exactly what you need.
We believe that open communication and honesty make for the best projects, and form the strongest relationships. When you decide to construct a new building, you want to be confident that you know what you are getting.
With customers as our main focus we don't try to up-sell. You have the option to explore more than you need, but we work to create the right building for you, not the right building for our bottom line. Our building pros are so good at delivering exactly what our customers want, that our largest sources of new business are referrals and repeat customers.
We're happy when our customers are happy.
From The Owner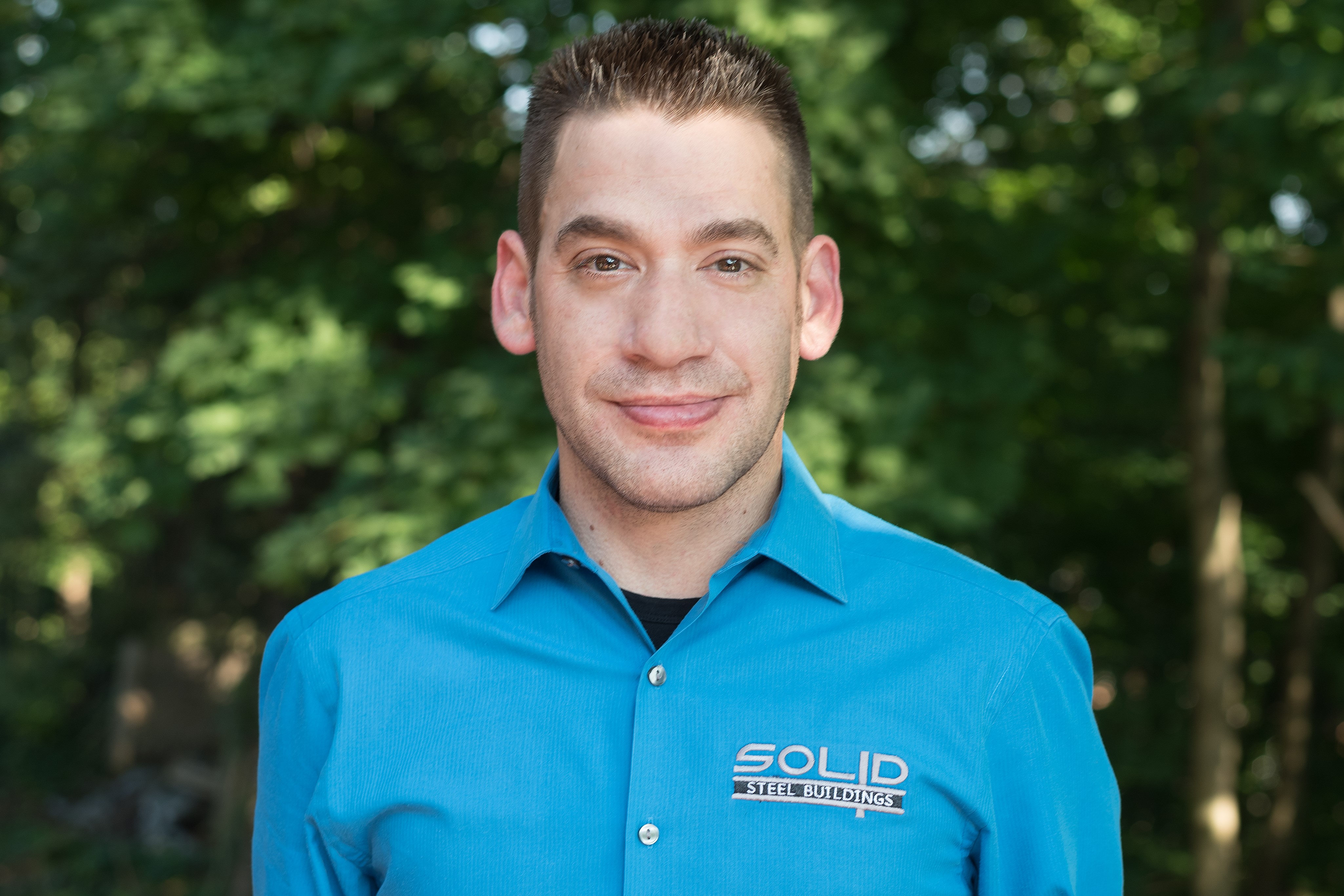 For over two decades I've seen great success in Sales & Customer Service because I value the opportunity to listen and connect with my customers. Simply put, I take my business personally. I want my customers to feel confident they are being taken care of, because we really do care. We treat our customers like people, not numbers, because we believe that relationships matter.  We recognize that each potential client we meet has a very unique set of circumstances and expectations for their building project. We live and breathe to make sure we exceed our customers' expectations and we would love the opportunity to do the same for you.
– Michael, CEO
Get it Right The First Time
At Solid Steel Buildings we pride ourselves on getting it right the first time. We take your unique specifications and work directly with our factories, vendors, suppliers and building professionals. When we manage everything you avoid situations where multiple vendors are confusing specs or cutting corners. With Solid Steel as your advocate you know you will get exactly what you want the first time, for a fair price.
Nationwide Service
Working coast to coast means we have also mastered the ability to work with local zoning and building codes to meet or exceed the requirements of any municipality, keeping your project on schedule, and on-budget.
Learn more about our buildings and request a quote.
Get a Quote