Did You Know That a Custom Engineered Metal Building…..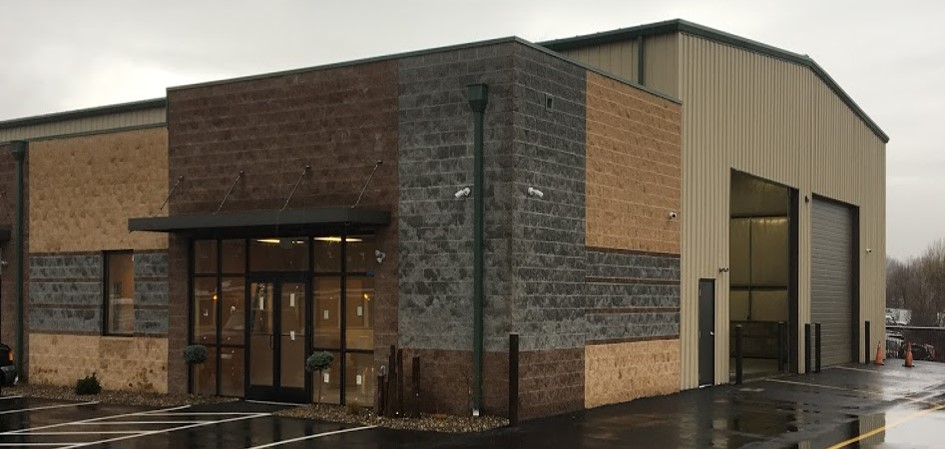 …Is Green:  Custom-engineered steel buildings are increasingly recognized as energy efficient and cost-effective buildings with optimum functionality. The green qualities of a metal building system with recycled content and recyclability makes them an easy choice for today's 'Green Campaign.' Metal buildings can be insulated to achieve extremely high R-values. A steel structure can aid in achieving credits with LEED registration and in achieving an EPA Energy Star Cool Roof rating.  A significant percentage of the steel in custom-engineered metal buildings can be made from recycled materials.
…Is Designed to Suit: Custom-engineered steel building systems are designed to suit an owner's specific needs. Steel building systems appeal to Architects and Owners because they allow for cost- effective design versatility. Most buildings are a traditional rectangular shape, but often an Architect or Builder or even the site itself will require we use different geometric shapes.  A steel building can achieve most imagination-forward designs.
…Is Assembled Quickly On-Site: Building owners can take occupancy sooner; some estimates show time savings of as much as one-third that of conventional construction time.
…Can Be Climate-Controlled:  We can engineer a building system to be climate-controlled.
…Will Be Delivered to Your Site Within 6 to 8 Weeks: Efficient design and fabrication of materials within a custom-engineered system result in a low-cost building project. A short manufacturing cycle results in lower construction costs.
…Can Have Clear Span up to 200': The flexibility of a custom-engineered system has several application benefits. For example, the spanning capacity of a metal building is significantly more than that of a wood, concrete or even a conventionally framed structure. This results in much more flexibility concerning floor space. Additionally, customizable column locations and depths offer adaptability to most floor plans. Metal buildings give the end-user more flexibility and customization for their final design.
…Is Value-Engineered: When we value-engineer the metal building system we save the owner material and labor cost over a less efficient alternative design.
…Can be a Hybrid Building: A custom-engineered building takes advantage of all the benefits of an engineered steel building and adds traditional construction elements like tilt-up walls or architectural elements made of light-gauge steel or wood.
…Has Entered New Market Segments: Due to their versatility, growth can be found through providing structures that go beyond the typical industrial applications. We see great potential in schools, churches and commercial structures. Everyone is looking for more efficient ways to build without sacrificing quality. This need has opened new markets not only in the private sector but also in the government sectors. Barnominiums are one of the new trends in this space.
…Is Virtually 100% Recyclable: So, it does not usually end up in a landfill like other construction materials.